CPR Invest Education
The good equation to combine
return potential with responsibility
A universal theme following us throughout our lives
An ecosystem relying on 3 educative pillars
An ESG approach for a responsible investing in education
For fund details
Looking for further information ?
Please contact our dedicated team who will address your concerns as quickly as possible.
In brief
CPR Invest - Education selects companies involved in education in the broad sense of the theme from schools at all levels (academic) to professional integration, through educational content & tools and students services that benefit from the growth potential linked to the challenges within the theme.Its objective is to outperform global equity markets over a long-term period (minimum of five years) by investing in international equities involved in the entire education ecosystem, in line with the 4th United Nations Sustainable Development Goal (SDG).

EDUCATION EVOLVES TOGETHER WITH THE WORLD
Education follows us throughout our lives, but it also follows the major trends and challenges of our world.
Whether demographic, economic, technological or environmental, the challenges are all the more numerous as they affect very diversified sectors and actors.
Education is changing: while one focus is still on the global enrolment rate, another one is the quality of content and teaching
The current school capacity and accessibility must face a constant increase in the number of students, in direct connection with the increase in the population but also with the growing weight of the middle classes wishing to access higher (and quality) education to get a better quality of life.
Training must constantly adapt, and even more so today: the pace of technological change is profoundly changing the face of the labour market. The jobs of tomorrow do not yet exist!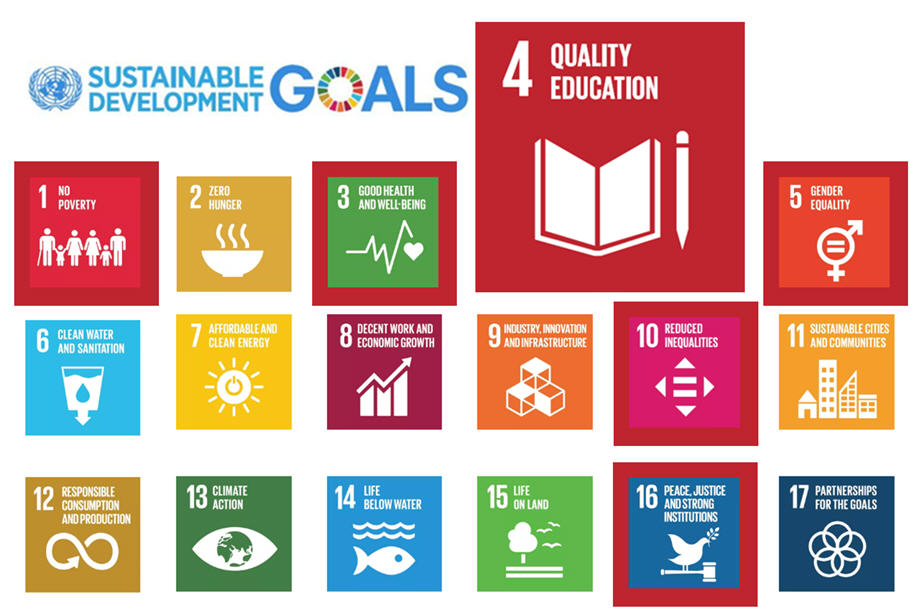 Education is one of the 17 sustainable development goals that have been defined to achieve a better and more sustainable world for all. It also plays a key role in achieving other objectives, such as breaking the cycle of poverty, helping to reduce inequalities, providing the means for a healthier life or promoting tolerance between peoples.

AN ACTIVE MANAGEMENT COMBINED WITH A SUSTAINABLE APPROACH

Our investment universe is defined around the sectors involved in the education ecosystem and constrained by Environmental, Social and Governance (ESG) criteria to seek to capture the growth potential of companies showing a responsible profile.
Its structure revolves around the three pillars that support the educational universe: a core pillar, educational facilities, and two related pillars, educational content & tools on the one hand and educational services on the other. The investment strategy is defined by the management team and by our team of analysts, including ESG-dedicated analysts.
A committee meets on a monthly basis to decide on the securities to be excluded from the investment universe: companies whose extra-financial ratings reflect the worst behaviour and controversies on ESG criteria are excluded from the universe
Each sector is analysed and the security selection is made according to the managers convictions.

7
Identified sectors to build the investment universe
3
Pillars in the educational ecosystem
80
Number of stocks in the portfolio

Keep an eye on
Risk of loss of principal.
No guaranteed returns.
Recommended investment horizon: at least five years.
Shifts in equity prices may have a negative impact on the fund's net asset value
Currency risk not being systematically hedged for the part of investments that is made outside the Eurozone, a decline in the exchange rate can lead to a loss of value
The investment theme is characterized by its sector choices, when financial markets are driven by other non-related sectors, the fund may not benefit from the market growth.
The fund may exhibit high levels of volatility due to the composition of the portfolio or the applied management techniques, which means that the share values may be subject to major upward and downward fluctuations within a short period of time