Tuesday 02 May 2023
Expert updates
The European industrial strategy, driving sustainable growth and employment
EUROPE HAS FACED MASSIVE DEINDUSTRIALISATION
From 1995 to the end of 2022, manufacturing's share of added value in the European Union's GDP (excluding the UK) fell from 21% to 19%, and the number of employees in European manufacturing dropped from 25 to 17 million. The number of industrial companies in Europe fell by almost 10% from 2005 to 2021. However, since 2017 several indicators have pointed to a shift, with a resumption of growth in employment, an acceleration in investments, and an increase in manufacturing's share of GDP.
Concerns over manufacturing in Europe have recently been revived by the energy crisis but also by the Inflation Reduction Act passed in the United States last summer. The Business Europe Reform Barometer1 found that 90% of companies surveyed believe that investment conditions in Europe are less favourable than three years ago. Energy prices are the main reason the EU's competitiveness has declined in the past three years, followed by regulation. Meanwhile, in offering massive subsidies to manufacturers, the Inflation Reduction Act may encourage Europeans to develop infrastructure in the US rather than in Europe, which would undermine the recent trend towards reindustrialisation.
This risk is borne out by the suspension of several projects in the automotive and chemicals sectors. Aware of this risk, Europe has outlined its response to IRA, called the Net-Zero Industry Act, but in Europe it takes a long time to negotiate texts, and divisions between European countries are not insignificant when it comes to reforming the state aid architecture or the European energy market…
MANUFACTURING, A NEW PRIORITY FOR EUROPEAN POLICIES
Manufacturing has not always been at the heart of European policies in recent years, but this looks as though it's about to change. European industrial strategy has recently been integrated with new challenges such as the dual energy and climate transition, as well as the resilience of manufacturing chains that have been disrupted by Covid and the war in Ukraine. The European Parliament has laid out the goals of current EU industrial policy thus: it "aims to make European industry more competitive so that it can maintain its role as a driver of sustainable growth and employment in Europe".
We will be looking into two industrial sectors in particular – digital technology and energy – to see how the European vision has evolved in those sectors and how current European policies can help support their development in Europe.
EUROPE AND THE DIGITAL SECTOR
Europe's initial digital strategy goes back to 2010. Its priorities were to expand European network infrastructure and consumers' access to digital goods and services with special attention to protecting their rights, particularly their data and, hence, enhanced control of digital instruments. This single digital market strategy has steadily been amended since then. The second strategy, which dates back to 2020 and was amended in 2021, did put forth ambitious standards for developing infrastructures and gave a big role to data but it also promoted the development of digital technologies, whether in artificial intelligence, quantum computers, 5G, semiconductors, cybersecurity or other areas.
The 2021 Digital Compass sets some quantified objectives for 2030 and aims to raise European semiconductor production capacity from 10% to 20% of the global market, to double the number of European unicorns, and to develop employment in digital technologies, with 20 million professionals in the sector, up from 7.8 million in 2019.
Achieving digital sovereignty in Europe now requires addressing both legal issues (setting standards and regulating the sector) and industrial ones via research and mastery of digital technologies.
On the legal front, major legislation was passed in 2018 with the General Data Protection Regulation (GDPR), then in 2022 with the Digital Services Act to regulate online content and the Digital Markets Act to combat anti-competitive practices and enhance consumers' freedom of choice.
On the industrial front, the Commission has adopted the concept of "industrial alliances", i.e., public-private partnerships of companies, research bodies, financiers and public authorities in strategic areas. There are now many industrial alliances at the European level, including the one covering batteries, established in 2017, hydrogen, in 2020, and those covering industrial data, edge and cloud, and semiconductors, set up in 2021. As for financing, ambitious resources have been set aside in the European budget (€7.5bn in the 2021- 2027 Digital Europe Programme) and Horizon Europe (€5.5bn for innovation and research) but most of all in the Next Generation EU stimulus plan, in which 20% of the Recovery and Resilience Facility, or €127bn must fund digital programmes.
The Chips Act of 2022 provides for a €15bn increase in funds for developing the semiconductor industry. All in all, more than €43bn3 in investments in the semiconductor sector are planned out to 2030, a sum that will be supplemented by an overall equivalent amount of longterm private investments.
More recently, in response to the IRA, the Commission announced its Net-Zero Industry Act, which aims mainly to streamline Europe's administrative and regulatory framework and to allow member-states to grant financing to sectors at risk of offshoring by easing the restrictions on state aid.
PLANS IN THE ENERGY SECTOR
The energy sector is a good example of the many industrial challenges that Europe must face. First of all, it's an area where Europe has become increasingly dependent on the rest of the world. For, Europe is a net importer of energy and recently became even more so with the reduction in nuclear power production and the increased prices of imported gas.
Energy is also responsible for almost 40% of the European Union's greenhouse gas emissions and is therefore a key factor in the climate transition. And, lastly, energy costs are substantially higher in Europe than in the rest of the industrialised world, something that is undermining the competitiveness of manufacturers in Europe. According to the International Energy Agency (IEA), European manufacturers' electricity costs were twice as high as those of their US peers in 2021. Official data for Chinese companies are not available, but they are estimated to have costs similar to those of US companies. Energy is therefore an essential issue for European industrial companies.
The RePowerEU plan announced in 2021 aims to address all of these challenges by developing renewable and nuclear energy projects, by diversifying gas supplies, and by combatting high prices through demand-side initiatives, by setting up new market mechanisms, and by developing supplies. Innovation is also a focus in developing new industries around batteries and hydrogen, with the development of industrial alliances in these areas. RePowerEU is expected to lead to €210bn3 in investments by 2027, almost half of which for energy savings measures (energy efficiency and heat pumps), €86bn to develop renewable energies, and the rest for the European energy grid and the hydrogen industry.
The long phase of European deindustrialisation appears to be coming to an end, and support for industry has become a new priority in European policies. Europe has taken the path of an "Open Strategic Autonomy" that combines mastery of new technologies, particularly digital ones, the resilience of supply chains, as we have seen in the energy sector and in semiconductors, and supporting the climate transition. The speed of its common response will be key to facing global competition.
Download the document below.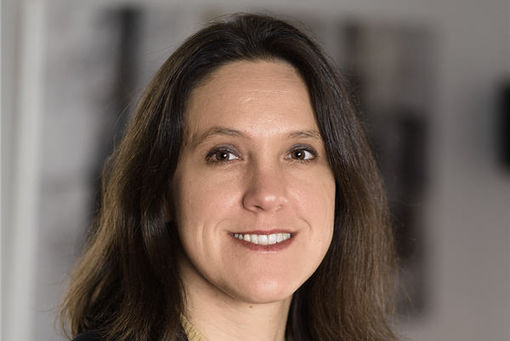 Juliette Cohen, Strategist